Ras Vaidya Harishankar
Narmadashankar Sharma(Joshi)

Ras Vaidya
Narmadashankar Prabhashankar Joshi

Vaidya Prabhashankar
Jagjivanram Joshi

The present incumbent of the
rich tradition,
Vaidya Satish Joshi

The growing demand for Ayurvedic alternatives for modern ailments and incurable diseases is increasingly changin healthcare values and preferences. The world has never seen so many vendors and exporters of Ayurvedic medicines as today.
Many even sell their products online. Other systems of medicine have also begun to combine Ayurvedic remedies with conventional medicine after successful clinical trials proved their value beyond doubt.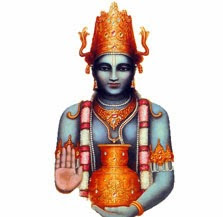 Background
The five generations of the Joshi family trace their descent via a continuous Ayurvedic genealogy. The present incumbent of the rich tradition, Shri Satish Kumar Joshi, [son of Shri Hari Shankar Sharma (Joshi), ex-Principal of Pharmacy College, Rajpipla] obtained his MD in Ayurveda in 1979 and decided to establish a manufacturing facility for compounding medicine named after the great ancient physician.
Nagarjun.Nagarjun Pharmaceuticals (P) Ltd. continues the great tradition of Ayurveda. The Company gives impetus to and strengthens the prospects of the present scenario by offering its own resources from a pure and pristine tradition.
Siddh Nagarjuna
Nagarjun, the great Rishi and spiritual divine, passed down his heritage—as old as civilization—through disciples, thus preserving almost every formula based on his treasures. His renown as the progenitor of the ancient Indian science of Ras Shastra enshrines his personality in medical texts and among Raj Vaidyas as the "physician of the gods."
Basic Ayurvedic Pharmacopeia
Indian Pharmaceuticals use thousands of Ras Aushadies [preparations in various forms of medicinal doses] such as the full range of Choornams, Bhasmas, Guggulu, Tailam, Ghritam, Avleh, Rasayanam, Sindoor, Vati, Quath (Kashaya), etc. specified in the tradition of Ras Shastra, the Materia Medica of Ayurveda.
Wholesome Purity
Nagarjun Pharmaceuticals (P) Ltd. formulates and manufactures for the domestic and world markets all the above-mentioned forms of presentation in modern and sophisticated packaging, ensuring purity and preserving the potency.
Infrastructure
The Company based its operations in GIDC Naroda, Ahmedabad. The performance of the workers, machines, and the materials stored and processed, conform to environment norms and safety norms. Nagarjun Pharma has acquired 100,000 sq. metres virgin land near Dehgam village, in Gandhinagar, 22 kms from Ahmedabad, with financial aid from the State Bank of India to cultivate its own standard herbs etc.
In Persuit Of Hygiene & Quality
The Company keeps fresh and dried herbs, branches, roots, berries, seeds, bhasma (calcined minerals) etc. in secure, insect-proof, pilfer-proof, moisture-proof, heat-protected, and dust free storage. It is routine to inspect every stock of raw material daily and test for quality before including it in compounding the medicine. The factory and the operations conform to GMP standards of the Drug Control Department & FDA, and comply with every statutory environment norm.
State-Of-The- Art Marketing
Nagarjun Pharmaceuticals (P) Ltd.'s marketing department has qualified executives who work towards product distribution. Their efforts include expanding the dealer network which today, exceeds 850 outlets in Gujarat, Maharashtra, Madhya Pradesh, Rajasthan, Chhattisgarh-Delhi, Uttar Pradesh, Chandigarh, Orissa, and Karnataka.